Are your recruitment and admissions processes working for your program? Do you have enough information to make informed decisions about which applicants will fit and succeed?
The Holistic Admissions Master Class provides insightful holistic admissions strategies and best practices from current and former graduate deans with years of boots-on-the-ground experience. Whether you're new to holistic admissions or an experienced hand, you'll learn how small changes can help you minimize bias while maximizing student fit.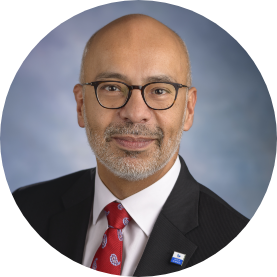 "This course provides the best of ETS research with applied experience from those who have implemented a holistic admissions process at our institutions."
- John Augusto
Associate Dean of Strategic Initiatives at Georgia State University
Sign up for the free Holistic Admissions Master Class today to learn directly from those who do it best.
From defining holistic admissions to helping you measure the outcomes of your recruitment initiatives, our carefully selected Master Class content will help you achieve the fullest benefits of a holistic admissions process.
A clearer picture of applicant potential, so you can identify those most likely to be successful in your program
A fairer, more inclusive evaluation of each application
An alignment of recruitment and admissions processes to tackle your unique goals, including increasing diversity